Tata Steel has announced plans to make its UK business, based mainly in Port Talbot, "self-sustaining" while selling its Netherlands-based operations.
Tata Steel said it planned to sell the European arm of its business and keep the UK business running without financial support from India.
Wales' Economy Minister Ken Skates said the news was "extremely worrying" for Tata's 8,000 UK workers.
Tata said it was speaking to the UK government about the business's future.
The UK government said: "This is a commercial decision for Tata Steel. We will continue to work with Tata Steel and other stakeholders as the company shapes its business strategy for the future.
"The UK government remains committed to supporting a sustainable, long-term future for steel making in the UK."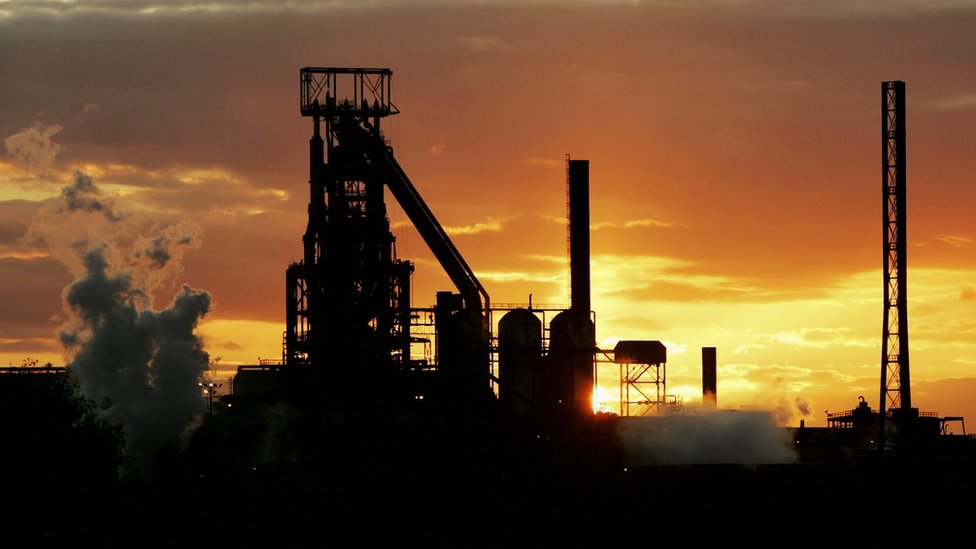 The India-based business announced Swedish steel firm SSAB had initiated talks about the acquisition of its business in the Netherlands, including its steelworks at Ijmuiden, north-west of Amsterdam.
Tata said it plans to separate the UK and Netherlands arms of the business and "will pursue separate strategic paths for the Netherlands and UK business in the future".