Millions of public sector workers in England could face a pay freeze next year, the BBC has learned.
The 5.5 million affected include key workers lauded for their service during the pandemic, from the armed forces and police, to teachers and civil servants.
It is thought NHS staff would be exempt from the measures, but unions called a freeze for any sector "insulting".
The Treasury is trying to bolster public finances after a huge rise in spending to fight coronavirus.
Government borrowing hit its highest October level on record last month as the UK continued heavy spending to support the economy during the coronavirus pandemic.
Chancellor Rishi Sunak will set out his Spending Review next week, giving details of how much money will be allocated to different departments during the 2021-22 financial year.
The Treasury declined to comment but pointed to language used by Mr Sunak in a letter about the Spending Review in July.
The letter outlined that in the "interest of fairness we must exercise restraint in future public sector pay awards, ensuring that across this year and the spending review period, public sector pay levels retain parity with the private sector".
The Treasury has also taken interest in a report by think tank Centre for Policy Studies that suggested a three-year freeze could save £23bn by 2023, or £15bn if NHS workers were exempt.
Health Secretary Matt Hancock refused to comment on whether he had fought for NHS workers to be exempt from any possible public sector pay freeze.
Mr Hancock told the BBC, he wasn't going to comment on internal discussions, adding that he "will always fight for the NHS… there's an incredibly tough economic situation as well".
In September the Office for National Statistics calculated that public sector workers on average earned 7% more than private sector workers last year.
Any gap would have further widened in a year that has seen falls in private earnings during pandemic shutdowns, while public sector wages have been maintained.
The chancellor's wish to maintain "parity" indicates that a freeze or cap on pay levels in the coming years will be justified as a response to the divergence.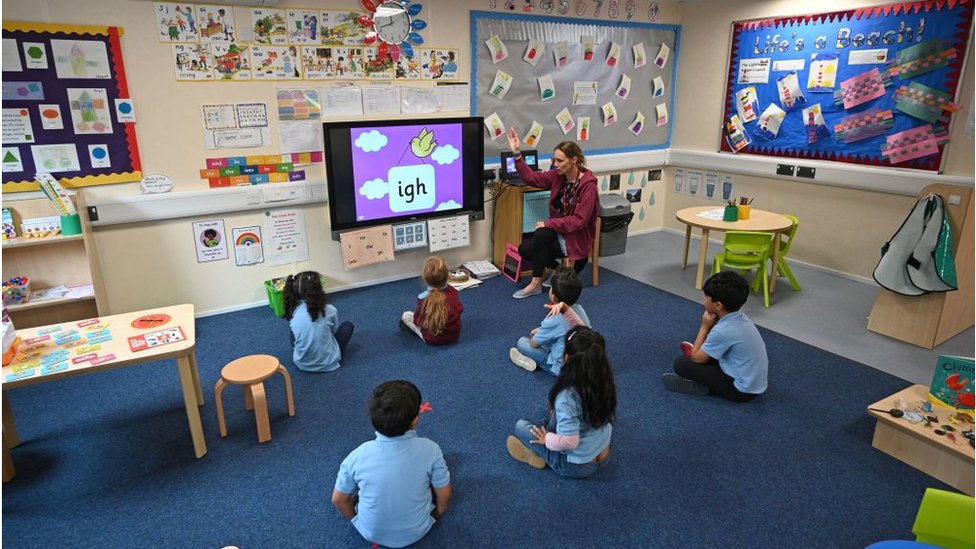 News of the proposed pay freeze was met with disappointment from public sectors workers who spoke to BBC 5 Live.
Chris Sheridan, a social worker in the South West, said: "My concern is not for me, it's about those who are going to suffer because they're already on minimum wage as it is. I think a lot of carers have been overstretched and overworked."
James, a police officer in London, said a pay freeze would feel like a "churlish" move from government.
"There's loads of ways the government can raise funds. It doesn't need to be by penalising people that have worked all the way through this pandemic and put themselves at risk."
BBC